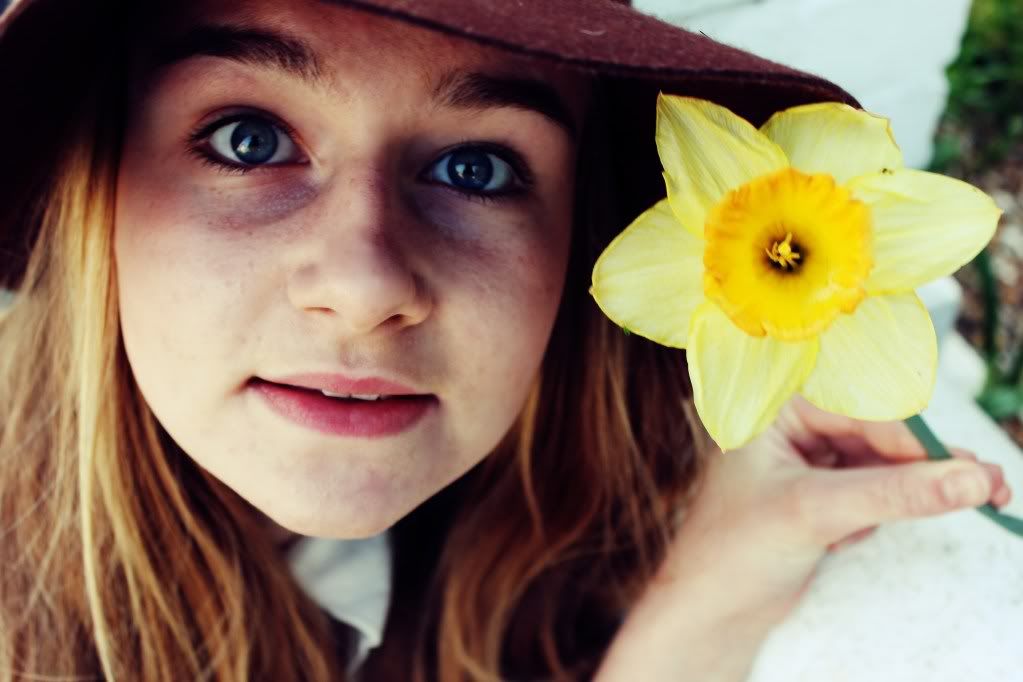 Oh em gee guys, I know what you're thinking.
LOOK AT THAT BLURRY BACKGROUND!!
I know, I know. That is the product of my new baby, the Canon eos 60d, or Antonio, as I have named it ;)
It is sooo lovely, and it is also been distracting me from blogging, since I have been too busy editing all these photos! But at least I have a lot to post now :)
I bought this shirt for 50p from the Sunday Market (I know I have sung its praises A LOT, but !!!!!)
and the skirt I made... for my friend..but I wore it... moving on.
I am addicted to this 'too-many-bracelets' look, I love it!
I got that watch for a pound (guess where...) and although it doesn't actually tell the time, I like the way it looks :')
So guys, keep tuned for some super-high quality- blurry-backgrounded- photos!
Woo!
Byeeee x
(P.s. Aren't you so excited spring has arrived!! The weather has been so beautiful where I live, and I'm going to Wales for the Easter holidays, it's gonna be gooood. Where are you going in the hols?